Sugamo Koshinzuka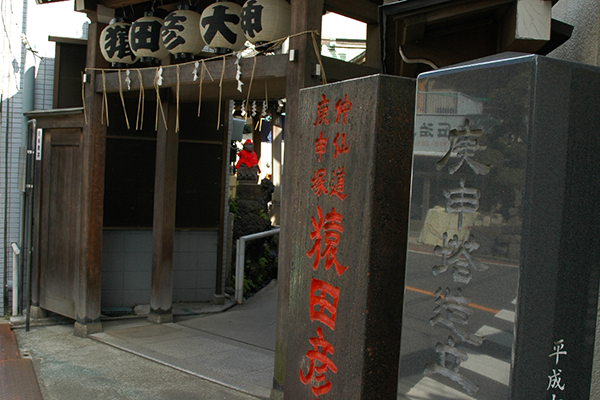 Sugamo Koshinzuka was a flourishing point on the Nakasendo highway during the Edo period, where laborers and horses could rest, with simple teahouses for travelers to take a break at. The appearance of Sugamo Koshinzuka in the past is depicted vividly in the Edo Meisho Zue topographical records.
The area was not only close to the post town of Nakasendo Itabashi, but also Asakuyama, a spot famous for its flowers, could be reached by heading to the right. In addition, Sugamo Koshinzuka also served as a signpost on the Oji Road, which led to Oji, renowned for its autumn colors. Sugamo Koshinzuka is depicted in a woodblock print by the artist Hiroshige.
In modern times, Sarutahiko Okami is also enshrined at the Koshindo Hall. Sarutahiko Okami is a god who appears in Japanese mythology. He is said to have led the way during the descent to earth of the descendants of the Sun Goddess, and therefore became the god of roads and travelers. Sarutahiko Okami has come to be identified with Dosojin (the Traveler's Guardian Deity).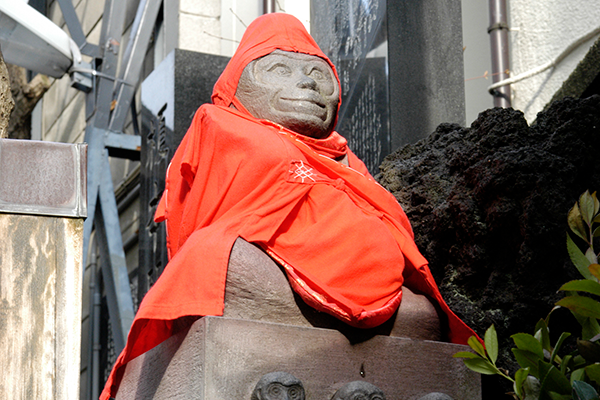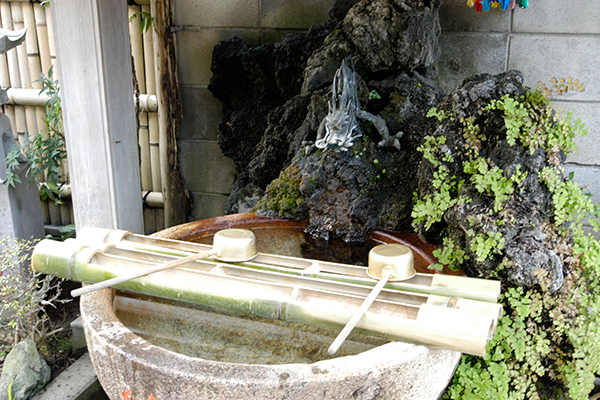 Destinations for Prayer Visits:
---